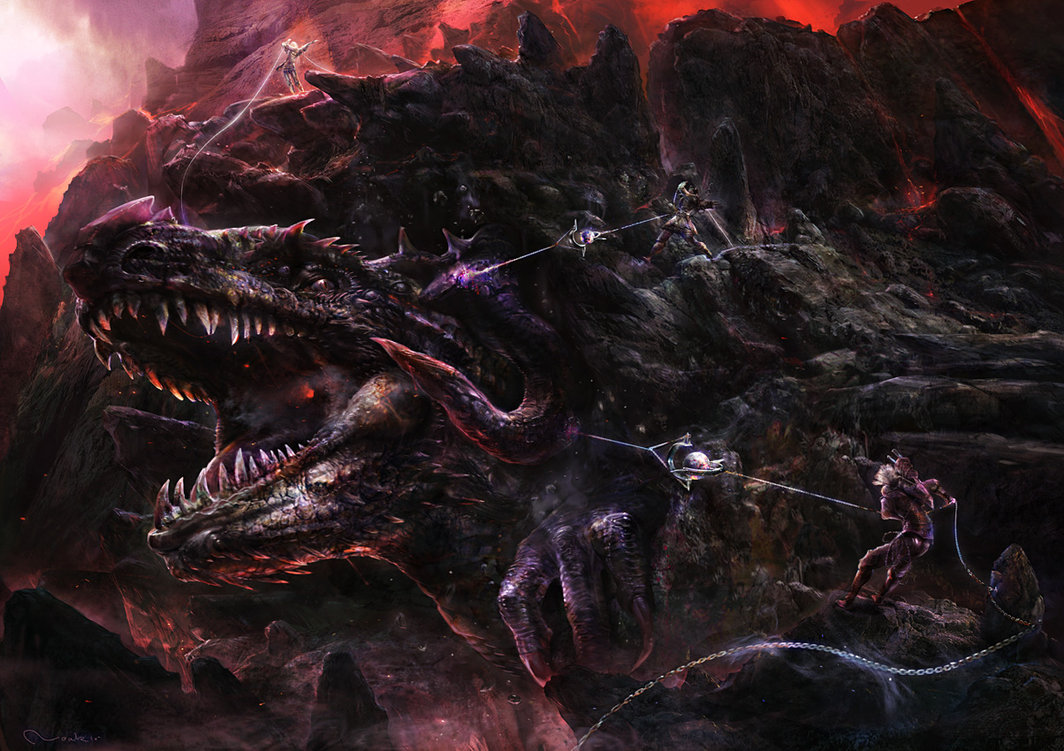 Once upon a time a nation decided to end the threat of the Tarrasque once and for all. An army was assembled, led by the greatest heroes of the age. Most importantly, a number of powerful magical weapons were created for the battle. The monster was lured into a tight canyon within The Needle Spires and the battle began.
At terrible cost, the Tarrasque was defeated. But not slain. It was impaled by fourteen Immovable Rods, each attached to a thick adamantine chain sunk deep into the canyon walls by magic. The Tarrasque was restrained.
Watcher's Castle was built around the Tarrasque, to watch over it. Every day it's watchers hack away at the Tarrasque with powerful magic weapons to keep it weakened in case of escape. Even so, there are casualties as they misjudge its reach, or as it's angry thrashing causes rock falls.
Of course, being a powerful magical creature, the Tarrasque's blood, flesh and other body parts have certain useful properties. A side effect of keeping the tarrasque imprisoned like this was a never ending supply of powerful magical components. A city grew up around the fortress to house the various wizards, scholars and alchemists that came to exploit the Tarrasque's bounty.
Community content is available under
CC-BY-SA
unless otherwise noted.